C
yberDERM's Emblica Light and Bright is a pigment corrector that lightens and brightens sun-damaged and aggravated skin.  It's a safe alternative to hydroquinone and acid-based formulas.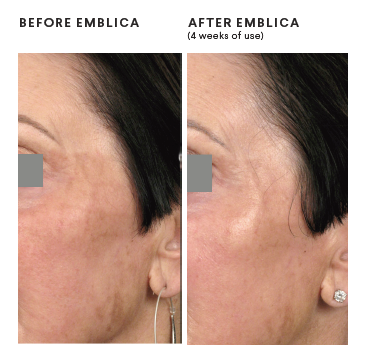 One of our skin's natural defenses against aggressors is pigmentation.  As a defense mechanism, skin pigmentation can become overly reactive and the result can be excess pigment in the form of visible damage to the skin, such as freckles, sun "spots", and hormonal hormonal conditions like melasma.  Borrwing from Ayurvedic traditions from India and combining two high-powered anti-oxidants, Turmeric and Indian Gooseberry, calming the over-reactive melanin-producing cells occurs and the creation of new pigment is prevented.  There is also a gentle lightening to the natural skin tone brought about by the peptide B-White signalling the melanocytes to stop producing excess pigment.
Unlike aggressive lighteners that use hydroquinone to target pigment, Emblica Light and Bright can be used up to twice daily, improving the appearance of hyperpigmentation.  For best results, it can be used after CyberDERM's Exfoliant Reveal, a gentle AHA-based exfoliant, for improved penetration.  Last to be applied should be an advanced sunscreen which should have a balanced UVA/UVA protection ratio, thereby preventing further damage.
---
Ingredients
•  Aqua    •  Propanediol    •  Cetearyl Olivate    •  Sorbitan Olivate    •  Hydrogenated Coconut Oil    •  Emblica Offininalis Fruit    •  Hydrogenated Lecithin    •  Sodium Oleate    •  Oligopeptide-68    •  Tetrahydrodiferulooylmethane    •  Sodium Hydroxymethylglycinate    •  Glycerin    •  Sclerotium Gum    •  Xanthan Gum    •  Caprylhydroxamic Acid    •  Caprylyl Glycol    •  Butylene Glycol    •  Disodium EDTA

More Information
Product Features

All-Natural cleanser and hydration formula - in an eco-friendly measured dose pump applicator.
Sophisticated formula is highly concentrated, contains virtually no water and only eight ingredients.
Highly concentrated - a little goes a long way.
Removes makeup, dirt, pollutants, and other particulates.
Gentle enough for every skin type.

Net Weight
N/A
Country of Manufacture
Canada
Size
1.7 fl. oz.
Cyberderm Laboratories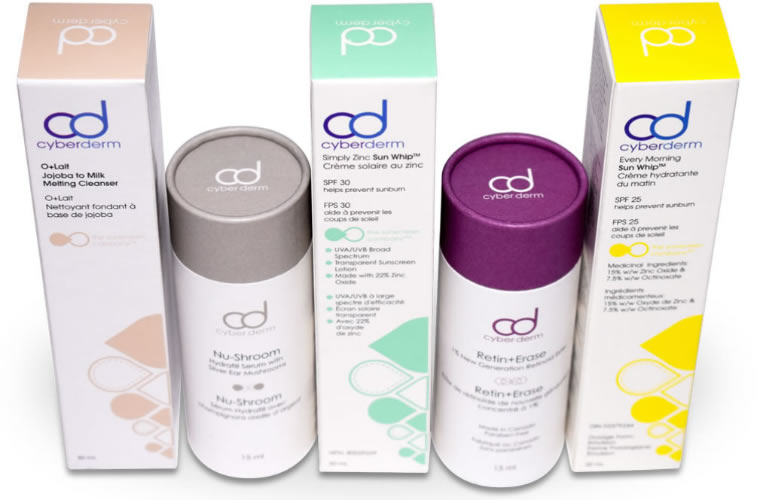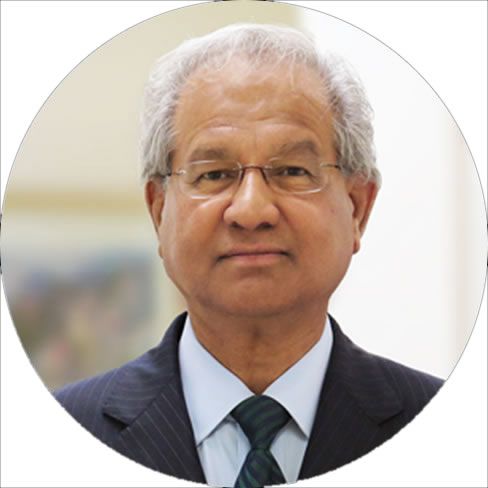 CyberDERM was created by two husband-and-wife physicians, with a chemist and a daughter, created products they could use within their practice. CyberDERM was founded when a patient asked Dr. Denis Dudley, a high-risk OB/GYN and endocrinologist, whether a specific sunscreen was safe to use during her pregnancy. Dr. Dudley had not previously thought about product safety in that way and as a result, he consulted a dermatologist - his wife Dr. Sharyn Laughlin. Similarly she had also never scrutinized a sunscreen from that perspective. Together, they began to delve into the world of skincare product formulations. Their research, in partnership with their chemist, Tom Heinar, led them to develop and run prototype trials over a fifteen year period. The results of their efforts were were first bottled in 2008 when their daughter Sara Dudley joined their team.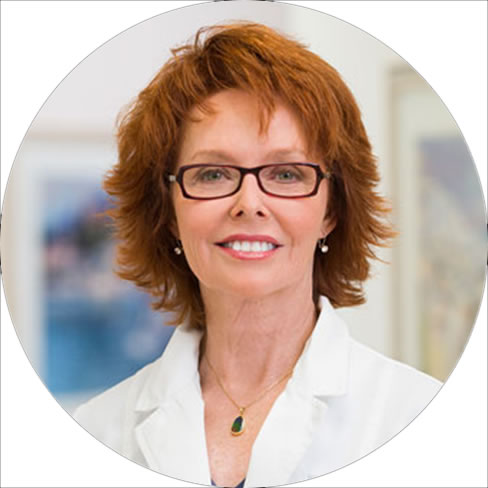 The products they created feature the best and latest advances in the science of formulations, and they're backed by the credibility of medical professionals. Every product created, is created with the premise of being safe, aesthetically elegant, and most importantly, effective. For simple needs like cleansing and hydrating, they are curated without feeling minimalistic. Some products have only 4 ingredients but they are exceptional ingredients and in high concentrations. Other products like original Sun Whips™ and the anti-aging or de-pigmenting creams explore how active ingredients can work in synergistic combination to tackle complicated issues. CyberDERM products are created with intention, and without compromise. The full line aims to support your every-day skincare routine while maintaining its original ethos of being both safe and effective.