More Information
Product Features

100% natural ingredients: tallow from 100% grass-fed cows, extra-virgin cold-pressed olive oil, and therapeutic grade essential oils.
Therapeutic grade essential oils include thyme, mountain savory, ocotea, and clary sage.
A little goes a long way and this small jar lasts incredibly long - it's soft, spreadable, and easy to use.
Nothing goes to waste - any left on your hands can be applied anywhere on the body as a balm.
Chemical and GMO-free and handcrafted in Colorado Springs, Colorado - 30-day money-back manufacturer's guarantee.

Net Weight
N/A
Country of Manufacture
United States
Size
2 fl. oz.
N
atural Deodorant Tallow Balm comprises the same whole-food ingredients as Vintage Tradition Tallow Balm, but with essential oils specifically chosen for men and in the women's version, for women.   Before chemicals, this is how people managed this issue.  A little goes a very long way, and this small jar will last a very, very long time.  It is absorbed rapidly and doesn't remain on the skin - one application can easily last more than a day. Ingredients are 100% natural comprising tallow from 100% grass-fed cows, cold-pressed extra-virgin olive oil, and therapeutic-grade essential oils including thyme, mountain savory, ocotea, and clary sage.  No other ingredients - no aluminum, no chemicals, and it's GMO-free.


A Concise History of Vintage Tradition
I
t all started with a trip to a farm in Mexico would lead the founders to embark on another journey; to discover a practical solution to the modern skin care dilemma. They set out to find a solution consistent with the true principles health and nutrition. Ultimately, they discovered what people did for skin care as well as the science behind traditional wisdom, before the introduction and pervasiveness of man-made chemicals.
Observing the absence any product on the market that matched the ideal for healthy and effective skin care, the founders were prompted to research and develop a formula that could be shared with others, yet simple and traditional for nourishing and healing skin care.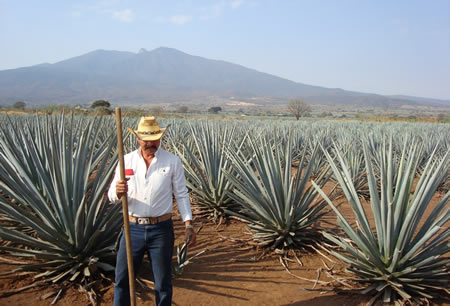 Tequila is, of course, where the famous liquor of the same name is produced from the blue agave plant. After a tour of a farm in Tequila, Mexico, in the state of Jalisco, near Guadalajara, the founders of Vintage Tradition saw that even though the workers in this dry desert here the agave plants are cultivated did not use gloves, their hands were soft and more like office workers than farmers. It turned out that the workers had always used a balm which was a mixture of beef tallow and the gel from the blue agave plant. This amazing "new" information was the impetus for the Vintage Tradition founders to research into traditional skin care and the types of ablutions people used on their skin before the advent of petroleum products and chemically fractionated plant products.
The research showed that people used naturally pressed plant oils such as olive oil, which current sensibilities might easily accept. But it was also discovered that people more frequently used another class of oils - animal fats. What a surprise that was - especially in light of current mores disdainful of the use of animal products in today's skin care. Nevertheless, what was observed in Mexico could be called the proof in the pudding.
Prior to the advent of Vintage Tradition, there were virtually no skin care products commonly available, made with animal fats. Interestingly, it was learned that skin care products with animal fats disappeared contemporaneously with the disappearance of animal fats in diets. Among the animal fats used for skin care, it appeared from the research that the one used most frequently was indeed tallow. Tallow is the rendered fat of cows, sheep, and other ruminant animals. Rendering is the process of gently heating the fat tissue, called "suet", which allows the pure oils to melt away from the rest of the tissue. The rendered tallow was then usually mixed with various other natural elements to create a spreadable skin balm. Further research indicated that modern science supports this traditional method of tallow use as a principal ingredient for skin care products. Tallow is very solid and waxy at room temperature. It can be stored for extended periods without the need for refrigeration.
Vintage Tradition Ingredients
Tallow

Only tallow from 100% grass-fed happy cows is used. The cows are humanely raised, healthy, and happy. There are no cruel feed lots or cruel slauterhouses. And no pesticides, drugs, hormones, or chemicals of any kind are used.



Olive Oil

Cold-pressed extra virgin olive oil from estate-grown California heirloom Mission olives is used. They are farmed in the ancient manner, with no pesticides or chemical fertilizers, then pressed right at the orchard thereby eliminating any possibility of contamination with other oils.



Essential Oils

The highest quality, most pure, and therapeutic essential oils available are used. They are produced according to the highest industry standards, steam-distilled from pants also grown to the highest standards. They are not adulterated, extended, synthesizes, or chemically distilled, and not distilled at high temperature and pressure. The oils are specifically selected and expertly blended.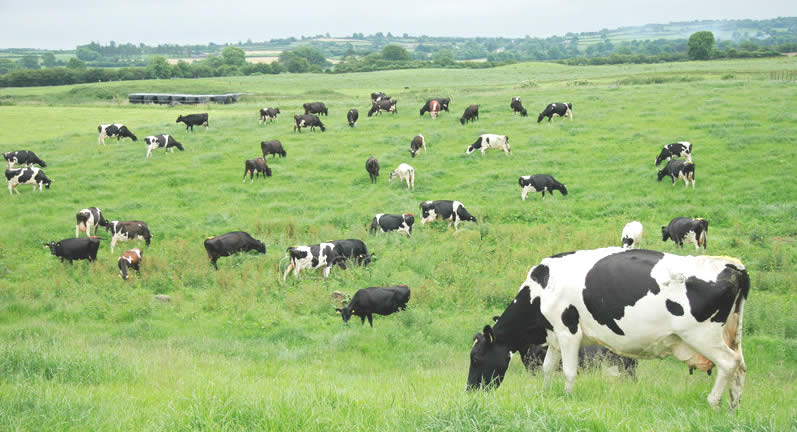 Superior Quality Tallow
A
s tallow is the principal ingredient in balm, it is obvious that the quality of the tallow is critical to it's therapeutic qualities. Because man-made toxins are found in animals not organically raised, applying the tallow made from their fat to the skin would not be a wise choice because of the risk of the skin absorbing pesticides, antibiotics, hormones, and their by-products. It's also reasonable to think that animals that are fed foods not natural to them, the composition of their tallow could be compromised, even if such foods were technically organic.
It has been demonstrated that tallow from cows that have only been fed grass, has a better mineral and micronutrient profile. And that includes higher vitamin levels. An example of this is that in one study, it was found that cows that have been grass-fed have four times the vitamin E of grain-fed cows. Products made from grass-fed animals were also found to have three to give times more conjugated linoleic acid (an anti-cancer and anti-inflammatory agent) than cows fed on a "standard" diet.
Commercial tallow is often refined to remove the tallow small. But refining tallow adversly affects its therapeutic properties, since it is no longer a whole food.
To sum it up: Industrially produced tallow should not be used for skin care or as food, for that matter. Slaughterhouse tallow has been pulverized, steam-heated, refined, bleached, and deodorized - and then chemical preservatives BHA and/or BHT as well as proply gallate are added. In stark contrast, Vintage Tradition tallow is made from carefully selected fat from grass-fed cows.
Tallow Balm Therapeutic Grade Essential Oils and Scents
Almost Unscented...

...has a very mild scent which disappears quickly. It contains the following essential oils: cedarwood, and lavender.



Campfire Glow...

...has a warm, inviting, complex scent. It contains the following essential oils: tea tree, hyssop, rosemary, ginger, tarragon, and grapefruit.



Deodorant Tallow Balm for Men...

...contains the following essential oils: thyme, mountain savory, ocotea, and clary sage.



Deodorant Tallow Balm for Women...

...contains the following essential oils: marjoram, thyme, lavender, myrtle, bergamot

Embrace Tallow Balm for the Entire Body...

...has the aroma of expensive jasime and contains the following essential oils: jasmine, ylang ylang, patchouli, bergamot, eucalyptus radiata, oregano




Mild Manly...

...has a mild, fresh, clean scent. Women love it too! It contains the following essential oils: cedarwood, ylang ylang, lavender, and basil.



Outdoor Spice...

...has a unique spice scent that both men and women enjoy. It contains the following essential oils: elemi, cedarwood, geranium, juniper, cinnamon bark, clary sage, orange, and eucalyptus radiate.



Pretty Girly...

...has a pleasant, natural, floral scent. It has essential oils that are great for wrinkles and crow's feet. It contains the following essential oils: lavender, elemi, palmarosa, geranium, and celery seed.



Rugged Cliff...

...has a musk scent that is earthy but light. It has essential oils that are grounding and great for rough skin. It contains the following essential oils: patchouli, bergamot, elemi, ravintsara, fennel, and lemon.



Sensible...

...has a clean, balanced, fresh-air scent. It has essential oils that are integrating and great for skin clarity. It contains the following essential oils: clary sage, angelica, myrtle, ginger, tangerine, ravintsara, and mountain savory.



Serene Spirit ...

...takes you to a fragrant forest - contains the following essential oils: cypress, bay laurel, cedarwood, lavender, and grapefruit.



Totally Unscented...

...contains no essential oils, so you will detect the scent of tallow, which fades quickly after applying.



Windswept...

...is our most unusual & very popular scent. It has essential oils that make it great for wind-weathered, cracked, and red skin. It contains the following essential oils: carrot seed, German chamomile, spearmint, clove, and grapefruit.