More Information
Product Features

Electric Mirror's Brilliance mirror is lead-free and copper-free. The mirror glass and is safety-backed and the entire mirror meets UL and cUL standards
The LEDs have a 36,000 hour life expectancy - and run at 3,000 degrees Kelvin, altered to 2,900 by the diffuser.
Electric Mirror Brilliance mirror brightly illuminates the face with 2,900 degree Kelvin a natural looking LED color carrying a color rendering index (CRI) of 90+
The mirror is illuminated by inward facing directional lighting yet maintains a sleek profile. Note: The 24" x 36" Oval mirror can only be hung in "portrait" orientation.
Leaves the warehouse in about 1 week and shipped FREE. 7-year Manufacturer's Limited Warranty.

Length
27
Country of Manufacture
United States
A
vailable rectangular and oval formats, Electric Mirror Company's Brilliance features one-touch dimmable front-facing task lighting for "brilliant" facial illumination. There's also a one-touch wall glow dimmable diffuser for a finished side view. The profile is sleek and modern and the surround is finished in trending matte black. The mirror is suitable for damp bathroom environments and carries a 7-year limited warranty from the Electric Mirror Company.
24" x 36" high OVAL x 2.13" deep - 5,270 Lumens, 70 Watts
30" Diameter x 2" deep - 5,145 Lumens, 68 Watts
36" Diameter x 2" deep - 6,275 Lumens, 85 Watts


Electric Mirror is leader, globally, in Lighted Mirrors and Mirror TV Technologyâ"¢. They have been serving hospitality and residential customers for over sixteen years with product lines that include Lighted Mirrors,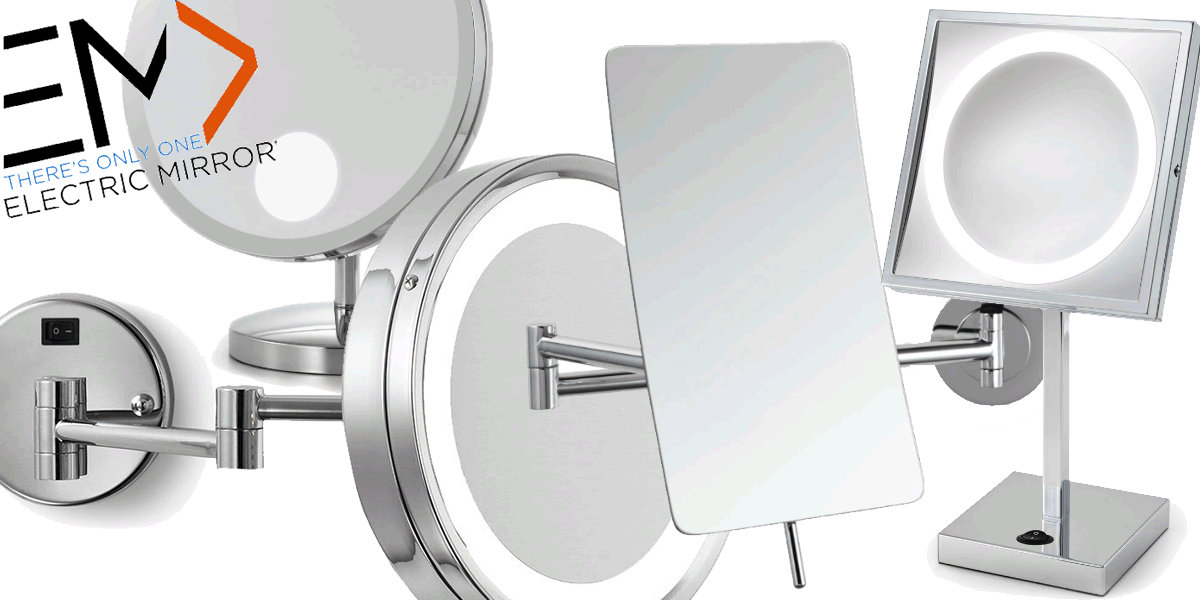 Mirror TVs, Waterproof TVs, Mirrored Cabinets, Corridor Lighting, Wardrobe Mirrors, and
Makeup Mirrors
. Electric Mirror's mirrors are sold in every continent and in scores of countries around the world.
Selecting Electric Mirror, you can take an important step in reducing your carbon footprint and at the same time, beautifying the world in which we live. The Electric Mirror commitment to the environment has given rise to their Beautiful World™ Initiative comprising environmentally-friendly technologies that result in products that cut energy costs and maintenance requirements.
Electric Mirror's makeup mirrors easily communicate their flawless luxury to discerning homeowners and hotel guests around the world.
Headquartered in Everett, WA, Electric Mirror employs over 350 individuals.