S
urrounded by a circle of brilliant LED lighting, you'll have a boldly illuminated space with timeless elegance. Long-lasting LEDs are estimated to have a 52,000 lifespan and if any should ever burn out, they're replaceable. The LEDs emit 100 Lumens per watt and 869 Lumens per foot (see below), and they're dimmable. The Color Rendering Index (CRI) is 90+ giving you true-to-life views. Complete easy installation instructions are included.
21" x 30" Oval ("portrait" orientation) - 5,800 Lumens, 58 Watts
30" Diameter - 7,500 Lumens, 75 Watts
36" Diameter - 9,400 Lumens, 94 Watts



More Information
Product Features

Copper-free, corrosion-resistant Dura-Mirror glass with forward-facing LED lighting and wall-glow diffused ambient lighting for a finished side view.
LED Lighted font-facing and halo wall lighting with 52,000 hour life, dimmable and replaceable. Runs at 120/240 VAC.
LEDs are at 3,000 degrees Kelvin, almost identical to regular incandescent lighting, and with a Color Rendering Index (CRI) of 90+
UL listed in the USA and Canada. Safety-backed mirror.
Suggested Dimmer: Leviton IPL06-10Z (not included). Ships FREE in about one week. Easy Installation - instructions included.
Ships in about 1 week. 7-year Manufacturer's Limited Warranty.

Length
27
Country of Manufacture
United States
DuraMirror™
The Only Mirror Made Specifically for the Bathroom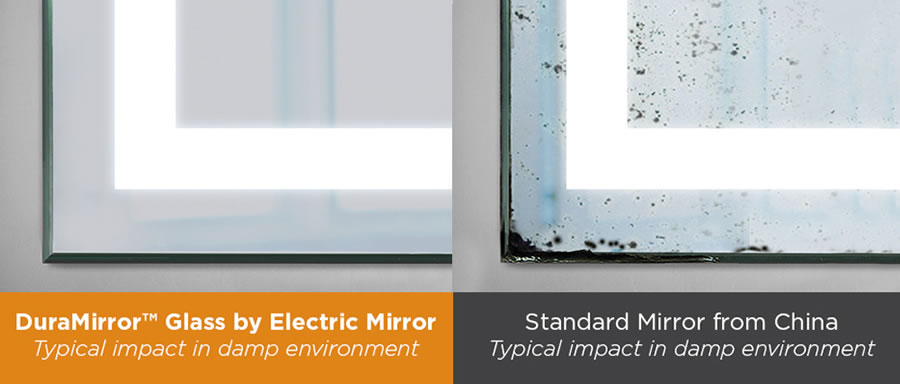 Mirror Corrosion
As soon as a mirror is installed corrosion begins naturally due to oxidation. This is especially true in a bathroom where high humidity and poor ventilation accelerate the process. Ammonia-based cleansers accelerate the process even further. Soon, unsightly black corrosion begins to appear at the edges of the mirror. Black spots and clouding eventually follow producing an unsightly mess.
DuraMirror™ is made to resist the black edges and the de-silvering caused by high-humidity and the effects of some cleansers. Overall, the total effect of DuraMirror™ also reduces the environmental impact of (replaced) mirrors in our landfills.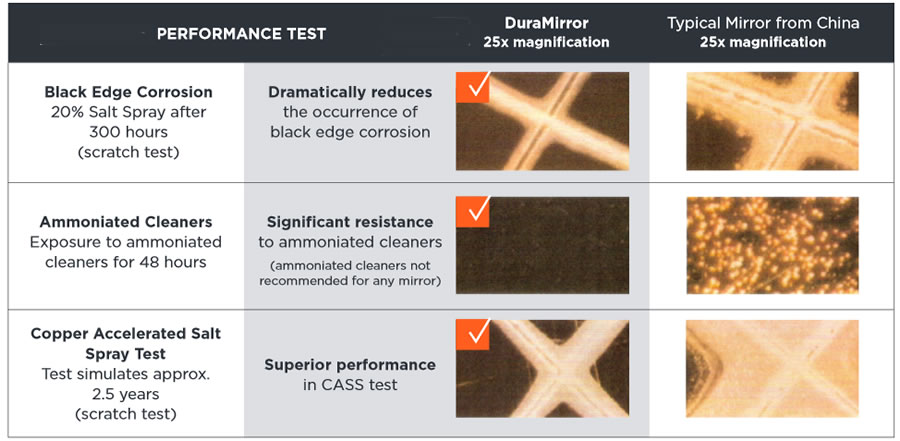 Confidence to Look Your Best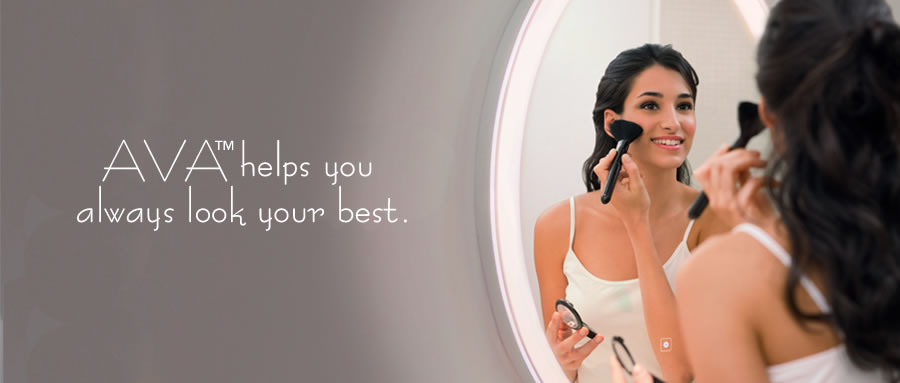 To consistently look your best, AVA™ is the key.
Using SmartLook&trade technology, AVA™ lets you alter the lighting coloration so that it matches the lighting where you're about to appear. It lets you more precisely apply makeup than ever before.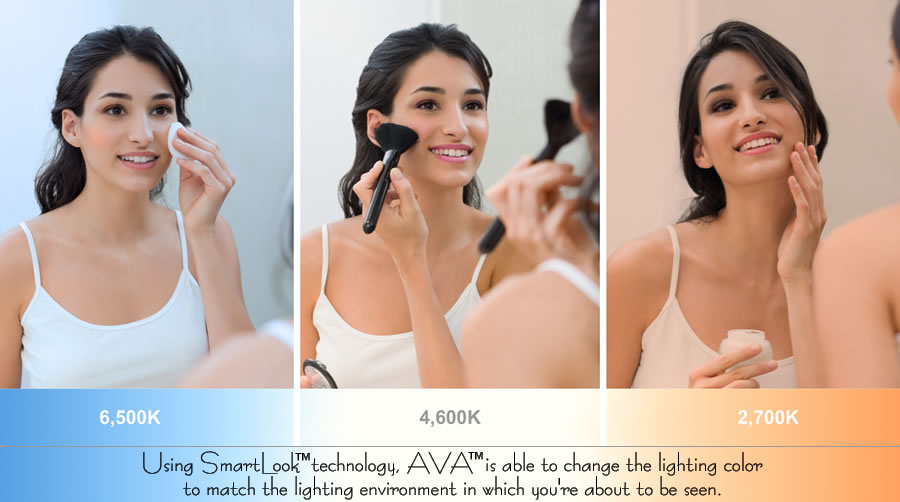 Electric Mirror's AVA™ allows you to select lighting color with its tunable white LEDs. The control is an on-screen touch-control making it a snap to alter the color of white light to a setting to emphasize a beautiful and confident you. You select the lighting color that is closest to matching the environment in which you're about to be seen, whether it be daylight outdoors, the office, or an evening out.
Settings for your best look:
6,500k - Ideal for a day at the pool, a round of golf at the country club, or an envigorating hike.
4,600k - An excellent choice for a lunch with friends, an important meeting, or a busy day at the office.
2,700k - Great for an evening out, an intimate dinner, or a night at the opera.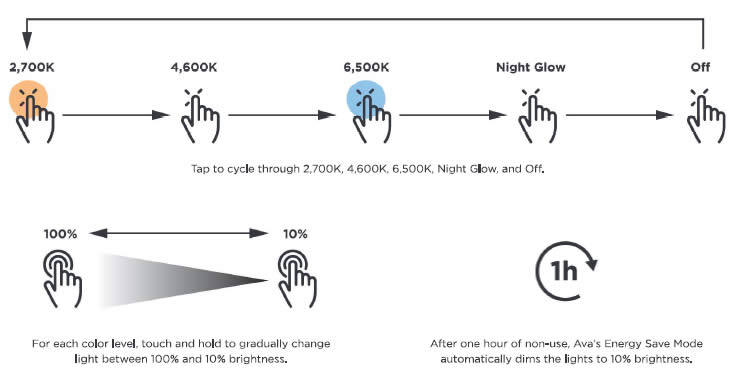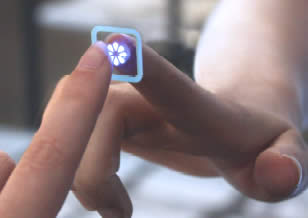 Installation
Ava installation requires 2 wires plus a ground wire from an on/off switch to the mirror. You can also use a two-wire plus ground wire unswitched connection to the mirror to control the lights directly through the on-mirror interface. NOTE: Ava MUST be connected to earth ground in accordance with NEC code 250.20 (B). Improper grounding can result in irregular functioning.
Meet Ava.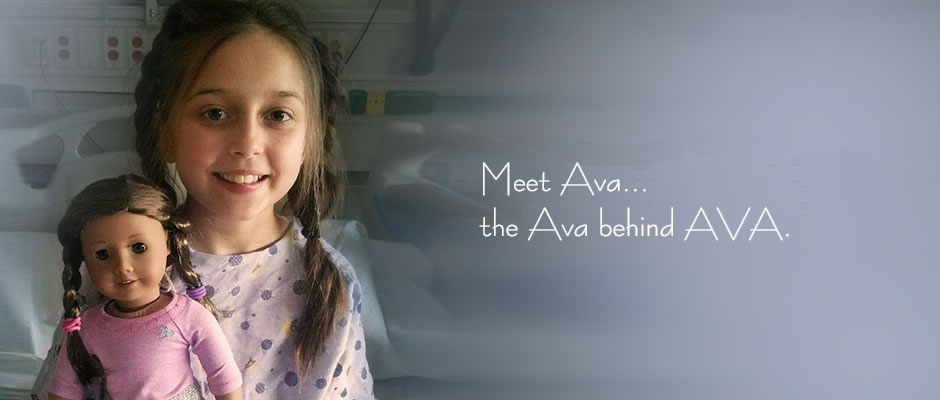 The younger sister of an employee at Electric Mirror, beautiful Ava is battling cancer. Ava is strong and confident - and she has a beautiful smile. Now, as each lighted mirror is produced with AVA™ technology, employees at Electric Mirror will be reminded of confident, beautiful Ava. And each time a mirror with AVA™ technology is purchased, a portion of the proceeds will be donated in Ava's honor to help find a cure for cancer.
Electric Mirror is leader, globally, in Lighted Mirrors and Mirror TV Technology™. They have been serving hospitality and residential customers for over sixteen years with product lines that include Lighted Mirrors,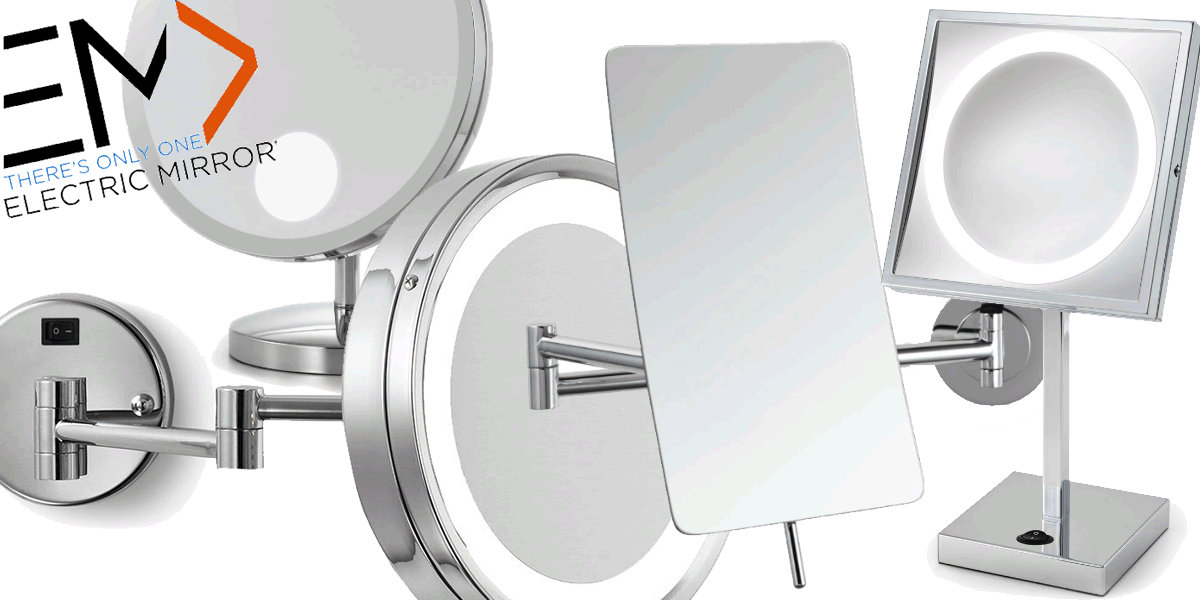 Mirror TVs, Waterproof TVs, Mirrored Cabinets, Corridor Lighting, Wardrobe Mirrors, and
Makeup Mirrors
. Electric Mirror's mirrors are sold in every continent and in scores of countries around the world.
Selecting Electric Mirror, you can take an important step in reducing your carbon footprint and at the same time, beautifying the world in which we live. The Electric Mirror commitment to the environment has given rise to their Beautiful World™ Initiative comprising environmentally-friendly technologies that result in products that cut energy costs and maintenance requirements.
Electric Mirror's makeup mirrors easily communicate their flawless luxury to discerning homeowners and hotel guests around the world.
Headquartered in Everett, WA, Electric Mirror employs over 350 individuals.
Installation Summary - Electric Mirror Eternity
120V - 240V hardwire electrical connection. Provide a 36" whip - junction box not required.
Chassis should be mounted to wall studs - mounting holes are provided.
Without AVA: Control by an on/off wall switch or forward-phase dimming switch.
With AVA: Control by an of/off wall swicth - OR - by using the AVA touch control located on the mirror, 6" up from the lower border.