More Information
Product Features

Organic Healing Face and Body Mud Masque Powder, 3.5 oz / 100 grams - For all skin types.
No Preservatives, No Animal Testing, No DEA, No Gluten, No Mineral Oil, No PABA , No Parabens , No Paraffin
No Phthalates , No Propylene Glycol, No Sulfates, No Synthetic Color, No Synthetic Fragrance.
Ingredients: Multani Mitti Clay (Fuller's Earth), Bentonite Clay, Raw Honey Powder
Organically Grown or Wildcrafted Ingrediants: Aloevera Powder, Lemon Powder, Rose Petals Powder

Net Weight
N/A
Country of Manufacture
United States
Size
3.5 oz.
D
ia Natural's Healing Face & Body Mud Masque Powder is 100% natural and has numerous benefits.  Nourish and heal your skin with it's unique, mineral-rich mask, formulated with pure Indian Fuller's Earth, Aloe Vera, and Honey.  Vitamin-C-rich lemon also help brighten and lighten the skin while rose petals act as a skin toner to help deep cleanse the skin.
Reduces redness and inflammation via its healing properties.
Absorbtion of oil, dirt, sweat, and toxins is accomplished through absorbtion by active minerals, leaving the skin supple, clean, and soft.
Pores are clared, refind and tightened.
Helps to tone up the skin, remove wrinkles, and brighten complexion.
Gets rid of acne scars and blemishes, leaving the skin radiant.
Continues to help fight acne and pimples.
Treats tanning and pigmentation.
Helps in the treatment of sunburn, skin rashes, and infections.
Facilitates blood circulation, yielding glowing, radiant skin.
Hydrates the skin, clears up blackheads and whiteheads, flushing out toxins.
Possesses antiseptic properties.
Exfoliates and nourishes the skin while it cleans.
Antibacterial and anti-funcal properties help disinfect and speed the healing of acne.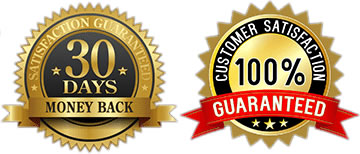 Disclaimer
:
For educational purposes only. This information has not been evaluated by the Food and Drug Administration. This information is not inded to diagnose, treat, cure, or prevent any disease.

Owned and operated by women,
Dia Naturals
is headquartered in Texas.
Dia Naturals products are handcrafted in small batches with ethical ingredients, love, and integrity. Products are never testd on animals. Each product is chock-full of healing, nourishing, and beneficial organic ingredients as found in nature. Sourcing is only from highly reputable, all-natural organic artisan farms, that practice and incorporate responsible work ethics and pesticide-free environments. A portion of Dia Natural's sales is donated to different global charities, from animal rescuers to African education funds.
Dia Naturals uses only natural, organic and wildcrafted botanicals to nourish the body and skin with vital nutrients, vitamins, antioxidants, proteins, and essential fatty acids. The company's management strives to support small family farms that in return afford the opportunity to share their best and purest products for our products.
Woman Owned and Operated
Made with Natural, Organic, and Wildcrafted Ingredients
Handcrafted
100% Pure
Fair Trade sourced whenever possible
No GMO
No petroleum based ingredients
Vegetarian
Free from fragrances, dyes
No Phthalates , No Paraben
Oils are hexane free, cold pressed, non-refined, non-deodorized
No Animal Testing, Cruelty-free
Kosher and Halal Ingredients
Sustainable Raw Materials
Recycled packaging, shipping, and marketing materials
Biodegradable Products
Dia Naturals refines its clay to a higher degree, rendering it smoother and finer thereby making it more effective.