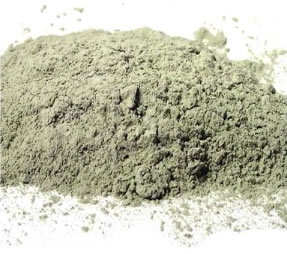 F
rench green clay is known for it's highly absorbent properties.  It soaks up liquids, including oils.  That's what makes this soap ideal for oily skin.  Along with oils, toxic substances and other impurities are removed from the skin.  French Green Clay Soap also balances the skin's pH - the result of which is fewer breakouts and fewer eczema flare-ups.
Also check out our
Cinnamon Scrub Bar Soap
and
Aloe Calendula Soap
.

More Information
Product Features

Organic Bar Soap with French Green Clay
Hugely absorbent - removes oils and toxins and impurities from the skin.
Balances the pH of the skin.
Experience fewer breakouts and fewer eczema flare-ups

Net Weight
N/A
Country of Manufacture
United States
Size
3.2" x 2" x 1.2" Thick
A statement from Butter Babes Organics
Why WE ARE Cruelty Free!
Certified Vegan & Cruelty Free by PETA
I
f your a pet owner you know how much these animals can improve your quality of life. But it's not all about unconditional love; however that does actually provides a wellness boost! Owning a pet can decrease depression, stress and anxiety. Health-wise, it can lower your blood pressure, improve your immune system and even decrease your risk of heart attack and stroke!
Now imagine that loving animal being subjected to unspeakable horrors - all so we can feel pretty! Animals used in laboratory testing are bunnies, mice, hamsters, and in the USA, France and China even dogs, yes dogs! They have harsh chemicals rubbed roughly into their freshly shaved skin. They aren't given pain control, and anyone who has heard a rabbit howl knows it is the most gut-wrenching, haunting sound you will ever hear. Bones are sometimes broken when they are held down and forced to breathe poisonous fumes or have lethal chemicals poured into their eyes. After all of this, we may still have serious reactions to our lipstick or mascara so why is this happening? Why are people supporting this industry by buying their products?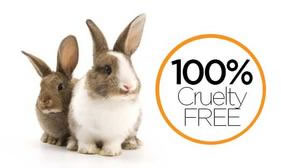 We must speak for those who cannot speak for themselves. We must end their pain. Butter Babes Organics believes we all have a choice. Everything in life comes down to a choice between doing what is right and doing what is wrong. Our choices will directly impact animals, for better or worse.
We use skincare products to look and feel attractive. Animal rights aside, using vegan products are much healthier for your skin. You need to remember that your skin is the largest organ. And because vegan and cruelty free products are chemical free it is just an overall healthier option for your skin.
We at Butter Babes, pride ourselves for being 100% cruelty-free; we have never and will never test on animals. From start to finish, all of our ingredients and final formulas are pure, raw, and made with love for you and the environment. We choose to seek out healing ingredients to nourish both animal and human kind alike.
It is so important to bring awareness of the animal cruelty happening all around us. There are several myths surrounding animal testing. These myths are possibly circulated by companies that still use animals for testing. Here is a big one: "It's the law." - The law does not require companies to test cosmetics on animals. On March 11, 2013 the European Union passed laws banning the importing and sale of animal tested cosmetic products and ingredients. We hope this is just the start and other parts of the world follow.
At Butter Babes we encourage you to be a conscientious shopper and know what you are buying. Take a minute to read labels before making a purchase. You can always check out companies online such as PETA. We are proud to be part of their
Beauty without Bunnies Program
. Check us out on PETA's website along with some other amazing brands that are certified vegan & cruelty free.
And remember Babes, you have a choice. You have the power to create change in this world. With every dollar you spend your making a vote. Use your money to vote for cruelty-free products & share this blog with your friends and family. Change is Possible