More Information
Product Features

Kimball & Young replacement glass for Kimball & Young Series 894, 895, 898, 951, 952, 953, 955, and 957 models.
This original factory replacement will fit all of the above series, but NONE OTHER. The series is indicated by the first three digits of the model number.
This is an original factory part, silver-backed, exactly like the original, with a magnification power of 5x.
Mirror-glass diameter 8.75 inches.

Country of Manufacture
China
Finish
Polished Chrome
Magnification
5X
Power Source
None
R
eplacement Glass for Kimball and Young Mirrors in the following series: 894, 895, 898, 951, 952, 953, 955, 957. The magnification is 5x and the mirror diameter is 8.75 inches. There is no surrounding frame or metal. These are the GLASS ONLY. (Do not rely on the photo.)
This kit is an original factory part and fits the each of the series listed above ONLY, whether hard-wired, plug-in, or vanity-stand. This kit will not fit any mirror series not listed above.
If the glass you have measures exactly 8.75 inches, you may use this replacement. Remove the old glass and all shards until the perimeter is clean and smooth. Be careful. Don't cut yourself. Use 100% silicone sealant to seal the new replacement glass into place.
NOTE: If your mirror is 10 years old or more, and the tag on the mirror begins with KE, these lenses will NOT fit.


What Sets Aptations Mirrors Apart?
M
irrors in the Aptations collections are usually reserved for elegant showrooms and display cases. The high quality and unbeatable clarity make these mirrors the best value for your money. Whether you need a mirror for applying make-up, shaving, or want to impress guests at your home, Aptations Mirrors stun with their brilliance and design. Superior quality and selection reasonable prices. Numerous exclusive innovations give you exceptional value in Mirror technology. And check our prices, always less than what you'd pay at a department store.
All mirrors in the Aptations collections mirrors go through a 4-step process to prevent pitting and tarnishing. - Step 1. The metal frame is cleaned in a neutralizing water bath. - Step 2. The metal is treated to a brass plating, then a pre-plating nickel bath. - Step 3. An acid-bath plating method is used to apply the chrome, gold, nickel, or other finish plating. - Step 4. Completion occurs with an application of an anti-tarnishing lacquer coating. All joints are either welded or reinforced and carefully machined to give you a mirror that won't turn into a "spinner" after a few months or even years of use. All glass lenses.
Bulbs are replaceable in incandescent and fluorescent models. Most lighted models, however, use LEDs that need no replacement. 3-Year Manufacturer's Warranty - best in the industry. Magnifications of 1x, 3x, 4x, 5x, 7x, and 10x. Please bear in mind that most mirrors are 3x or 5x magnification. 7x is larger than most people are accustomed to and more than adequate for most purposes. The 7x and 10x magnification mirrors produce dramatically large magnifications. Many models reverse to regular view.

Non-reversible mirrors have plated metal backs, not cheap plastic. Table-top and Vanity Stand Mirrors have weighted and padded bases. Wall Mirrors have concealed mounting hardware. Most wall makeup mirrors are available in hardwired models. Lighted Mirrors are all UL listed. Incandescent illumination models use 25-Watt bulbs. Fluorescent models use low-heat 20 and 22 Watt bulb for the equivalent of 75 to 90 watt illumination. LED illuminated mirrors usually come in two color temperatures - 3,500° K. for indoor lighting and 5,500° K. that closely approximates daylight. They are very bright, and consume tiny amounts of electricity. Shipping usually within 48 hours.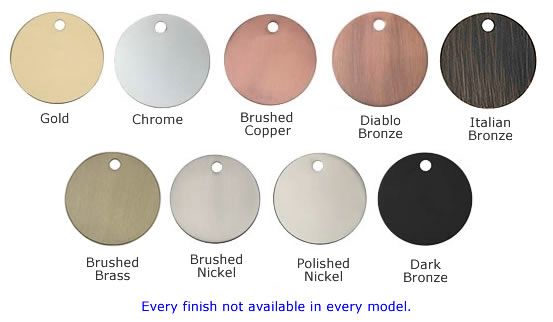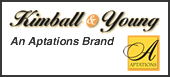 Partial List of Hotels with Aptations Brands Makeup Mirrors
Holland America Cruise Lines
Omni Hotels
Trump International Hotels
Fountainbleau Resort
The Wynn Hotel
Harrah's
Hotel Oceana
Marriott Hotels
W Hotels
Hyatt Regency
The Fairmount Hotels
Hard Rock Hotel - Las Vegas
Crown Plaza Hotel
Hilton Palmer House
Disney's Grand Floridian Resort
Terranea Resort
LaCosta Resort
The London Hotels
Kapalua Bay Ritz Carlton
Hotel del Coronado
Marriott's Grand Chateau
Most Aptations Brands products ship within 48 hours (2 business days). The majority of Aptations brands makeup mirrors ship via FedEx from Kansas City, Missouri or from Seattle, WA. Time in transit generally takes between 2-4 business days, but depends on the destination. Your total delivery time to receive your order is the lead time (approximately 2 business days + transit time).
Product lead time is subject to item availability. With 99% certainty, if an item is back-ordered, that will be indicated near the price and add-to-cart button. If an item you order is on back-order and is not noted on the product page, we sincerely apologize, but will do our best to notify you promptly.
To request tracking information for an order already placed, please contact customer service.
require([ 'jquery', 'domReady!' ], function($) { document.location.href.indexOf("reflectperfection.com")==-1 ? $('#logo_img').show() : $("#logo_img").hide(); });