More Information
Product Features

1.35 fl. oz. Hydrating Gel Plus HS soothes, moisturizes, and helps repair your skin after tattoo or piercing.
Patented Activifique Technology in Hydrating Gel Plus HS progressively delivers soothing and moisturizing ingredients for long-lasting effectiveness.
6.76 fl. oz. Moisturizing Lotion HP protects and moisturizes your tattoo - apply frequently, as needed.
6.76 fl. oz. Cleanser P contains Micellar water that removes impurities and residues after piercing or a tattoo.

Net Weight
N/A
Country of Manufacture
France
Size
Pack
P
urchased together you get three essential products for tattooed skin or pierced skin, with Skintifique's Tattoo Pack.  The pack includes Cleanser P (6.76 fl. oz.), Hydrating Gel Plus HS (1.35 fl. oz.), and Moisturizing Lotion HP (6.76 fl. oz.).  Compared with the
crossed out
price which is the price for the components purchased individually, you save quite a bit with the Tattoo Pack.
The Tattoo Pack is proven to provide intense moisturizing to help repair, cleanse, and protect skin.   For tattooed and pierced skin, the pack includes Moisturizing Lotion HP (6.76 fl. oz.), Cleanser P (6.76 fl. oz.), and Hydrating Gel Plus HS (1.35 fl. oz.).
The three Skintifique products in the Tattoo Pack work together to to cleanse, protect, and moisturize.  Each of these functions is performed effectively, gently, and safely.
---
Cleanser P
The micellar water is effective in removing residues and impurities from the skin after a tattoo or piercing.  Apply with a cotton pad in the morning and at night, gently cleansing the skin.  After cleansing, wipe the skin with a clean towel.  Read more about
Cleanser P
.
91.2% Natural Ingredients

Micellar water - exceptionally pure removes impurities, excess oil and traces of pollution.
Recommended sensitive skin such as after a tattoo or piercing, or irritated or reactive skin.
Apply morning and evening with a cotton pad.
Leaves skin refreshed and 100% comfortable.
Only five pure ingredients.
Hydrating Gel Plus HS
Long-lasting and intense moisturizing that soothes and helps repair the skin after a tattoo, restores a state of well-being and comfort to the skin.  Apply liberally to the irritated skin after a tattoo, and repeat regularly for maximum effectiveness.  Read more about
Hydrating Gel Plus HS
.
98.9% Natural Ingredients

Skin hydration improved 100%.
Moisture increase up to 70%.
Effectiveness last more than 24 hours after application.
Uniquely beneficial for those suffering from eczema or dermatitis.
Moisturing Lotion HP
Protects your tattoo with daily skin care to prevent the aging of your tattoo and to sublimate it.   The cream should be applied liberally and gently massaged until complete penetration is achieved.   Use the cream as frequently as desired or needed. Read more about
Moisturizing Lotion HP
.
78.8% Natural Ingredients

35% moisture increase in one day.
50% moisture increase when applied once daily over longer periods.
Limits the penetration into the skin of pollution and harmful metals.
---
All three products are paraben free â€" metal free (no Nickel, Chromium or Cobalt…) â€" fragrance free â€" EDTA-free - BPA free (no phthalates, bisphenol, non-toxic plastic) - sulfates free (no SLS & SLES) â€" gluten free - silicone free (no dimethicone) - alcohol free - mineral oil free (petroleum free) - lanolin free. Eco-Friendly. Vegan. Cruelty-free - no animal testing. Hypoallergenic and tolerance tested.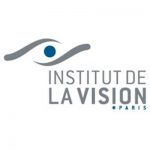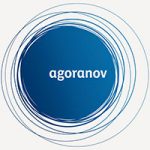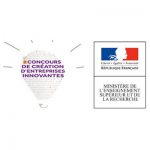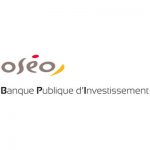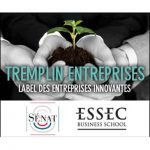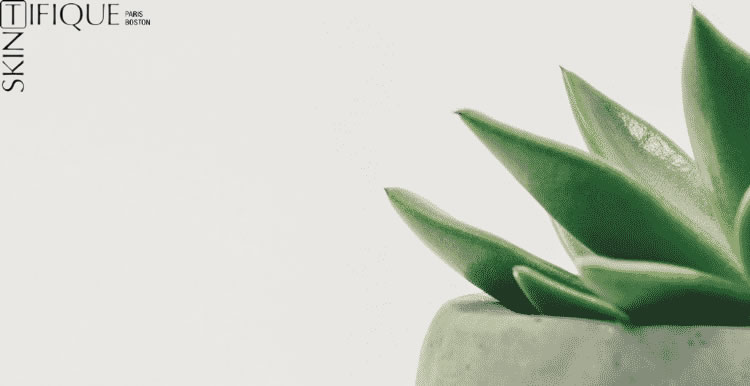 Radical Simplicity - a Founding Principle of Skintifique
The principle of "Radical Simplicity" is behind every Skintifique product. What does that mean? It means that Skintifique developers' most important guiding principle is to focus on those elements that matter while eliminating non-essentials. The goal is to bring relief and comfort to sensitive, demanding, and stressed skin. Insofar as products, this translates to
TWO THINGS
:
WELL-KNOWN AND SAFE INGREDIENTS
- Skintifique's scientific development team doesn't chase after the latest exotic addition. Instead Skintifique only uses active ingredients that have been known for a long time and with exceptional safety profiles. For example - in Skintifque products ingredients include plant derived glycerin, or pure Castor Oil obtained from the seed of Ricinus. The safety profile of each and every ingredient is paramount.
MINIMALIST FORMULATIONS
- Skintifique pursues "essential effectiveness" - which means they focus on quality not quantity. Their formulations contain the fewest possible ingredients. Each of the Skintifique products contains no more than thirteen ingredients, and as few as five ingredient. That's 3x to 4x fewer than "standard" skin care products. And the shorter the list of ingredients, the fewer possibilities or risk of skin reactions.
Adhering to the stated principle of "Radical Simplicity", Skintifique products precisely target certain requirements; exceptional moisturizing with Hydrating Gel Plus HS,skin protection with the Protective Cream HPS, daily skin care and protection for the Moisturizing Lotion HP and skin purifying with the Cleanser P.
| | | | |
| --- | --- | --- | --- |
| Hydrating Gel Plus HS | Protective Cream HPS | Moisturizing Lotion HP | Cleanser P |
| Exceptionally pure, a head-to-toe moisturizing, soothing and repairing cream that provides intense and long-lasting relief. | The first cream in the world to protect the skin from irritant metals (Nickel, Chromium, Cobalt…) for up to 14 hours while letting it breathe. | A moisturizing body lotion thats's very pure. It hydrates while it protects from pollution and metals (Nickel, Chromium…). | Extremely pure, it's a soft and efficient micellar water which cleanses, removes make-up, traces of pollution and metals (Nickel...). |

Innovation and Research for People With Demanding or Sensitive Skin
S
kintifique was founded in Paris, France, and Bostom. A relatively young enterprise, Skintifique specializes in developing and distributing extremely pure and efficient dermatological skin care products for those with skin that is sensitive, allergic, or under stress from dermatological conditions such as psoriasis or eczema; or from pollution.
Skintifique develops very safe and innovative products, based on strict dermatological and scientific principles. There are currently four innovative Skintifique skincare products, all of which are non-allergenic and 100% pure. Based on two important founding principles - "Bioinspiration" and "Radical Simplicity", the formulations include the world's first skincare product that provides protection against metal allergies such as Cobalt, Nickel, and Chromium. The Skintifique products also provide extraordinarly strong and long-lasting soothing and moisturizing effectiveness - enabling the skin to utilize natural repair resources.

Dr. Jacques Delort
CEO and co-founder


Dr. Jeffrey Karp
Chair of the scientific committee and co-founder

Dr. Elisabeth Briand
Research and development


Marie Andrade
Digital and Marketing


Jakob Haesler
Business development


Dr. Praveen Vemula
Scientific advisor

Two leading scientists, Dr. Jacques Delort, an entrepreneur and former medical science researcher, and Dr. Jeffrey Karp, a professor of medicine at Harvard Medical School and MIT are the co-founders of Skintifique. Based on mutual respect gained by way of their meeting through their work, a friendship grew. They shared a goal - to employ scientific discoveries and approaches to improve people's daily lives and health.]
It's well known that some areas of research require years and years of work before leading to concrete results. Skintifique quickly expanded and a team of brilliant experts and scientists was built around Dr. Delort's and Dr. Karp's leadership. Their combined skills allowed Skintifique to become a brand driven by the ambition to innovate, then deliver only best-possible solutions in both well-being and dermatology.
After only two years the Skintifique laboratory launched the Protective Cream HPS, which is the world's first product to protect skin against metals such as Nickel, Chromium or Cobalt. Shortly thereafter another revolutionary product was released; Hydrating Gel Plus HS, with new and exclusive Activifique technology enables gradual, controlled release of the active ingredients, thereby yielding exceptional ongoing hydration with a response tailored to the skin's actual needs.
The promising early years at Skintifique continue to give impetus to the development of new and exciting products for both skincare and medicine.
Skintifique comes in the form of having become a winner in the Senate Tremplin Entreprise and CREADEV innovation competitions. Skintifique has also gained support from prestigious institutions and organizations including Senate, Ministry of Research and Higher Education, Banque Publique d'Investissement (BPI / OSEO), Paris City Hall / Agoranov, Institut de la Vision. This encourages and enables Skintifique to pursue its primary aim, which is to innovate and develop new products and services in dermatology and in skincare, and more generally in all sectors that benefit from a combined scientific and technological approach that focuses on people who expect and demand the best.