A
ll you need to do to create a uniquely modern look to your bathroom space, is to add the Ambiance Mirrored Cabinet. The cabinet front mirror has a "frame" of LED lighting and a precision-polished mirror edge. Special, copper-free DuraMirror™ glass is used to make the mirror corrosion resistant. Additionally a defogger is integrated in the front mirror while there's an light in the mirrored interior. Inside the cabinet there's a 20 amp 120V GFCI outlet and four USB ports. The cabinet overall width is 23.25" as well as you choice of 30" or 40" overall height.
A wall switch is required for operating the light. Specify hinge location.
There's a "gang" installation kit available. Call us for information
866-799-9888
. Press 1 for customer service.

More Information
Product Features

Electric Mirror mirrored cabinet with backlit LED "framed" door incorporating an integral defogger. The door glass has precision polished edges.
Interior is mirrored and lighted, and has a 20 amp CGFI outlet and 4 USB ports. LEDs are at 3,500 degrees Kelvin, called "bright whight".
The glass is copper-free, corrosion-resistant DuraMirror. The interior glass shelves are adjustable.
Width: 23.25 in. x 4 in. deep. Choice of 30 in. or 40 in. heights, and your choice of hinges on the left or hinges on the right.
UL Approved for the United States and Canada, with 3-year manufacturer's warranty. Suitable for damp bathroom environments. Patented.

Length
20
Country of Manufacture
United States
DuraMirror™
The Only Mirror Made Specifically for the Bathroom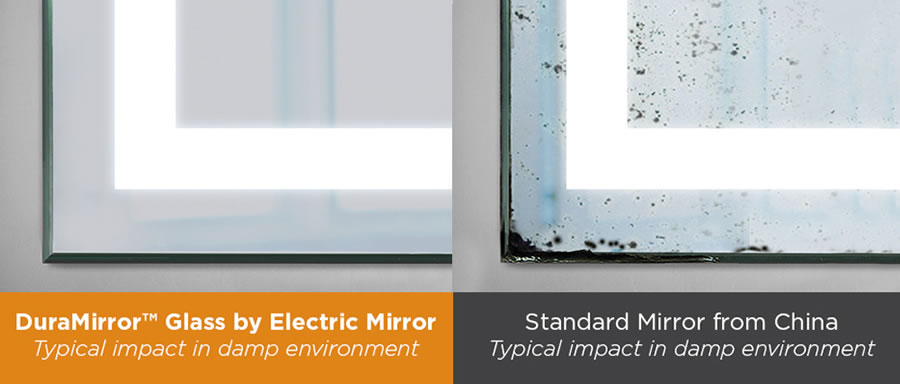 Mirror Corrosion
As soon as a mirror is installed corrosion begins naturally due to oxidation. This is especially true in a bathroom where high humidity and poor ventilation accelerate the process. Ammonia-based cleansers accelerate the process even further. Soon, unsightly black corrosion begins to appear at the edges of the mirror. Black spots and clouding eventually follow producing an unsightly mess.
DuraMirror™ is made to resist the black edges and the de-silvering caused by high-humidity and the effects of some cleansers. Overall, the total effect of DuraMirror™ also reduces the environmental impact of (replaced) mirrors in our landfills.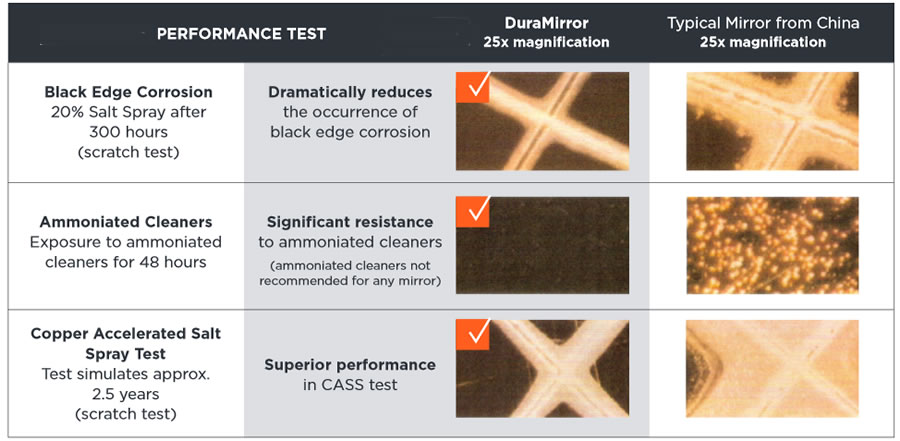 Electric Mirror is leader, globally, in Lighted Mirrors and Mirror TV Technology™. They have been serving hospitality and residential customers for over sixteen years with product lines that include Lighted Mirrors,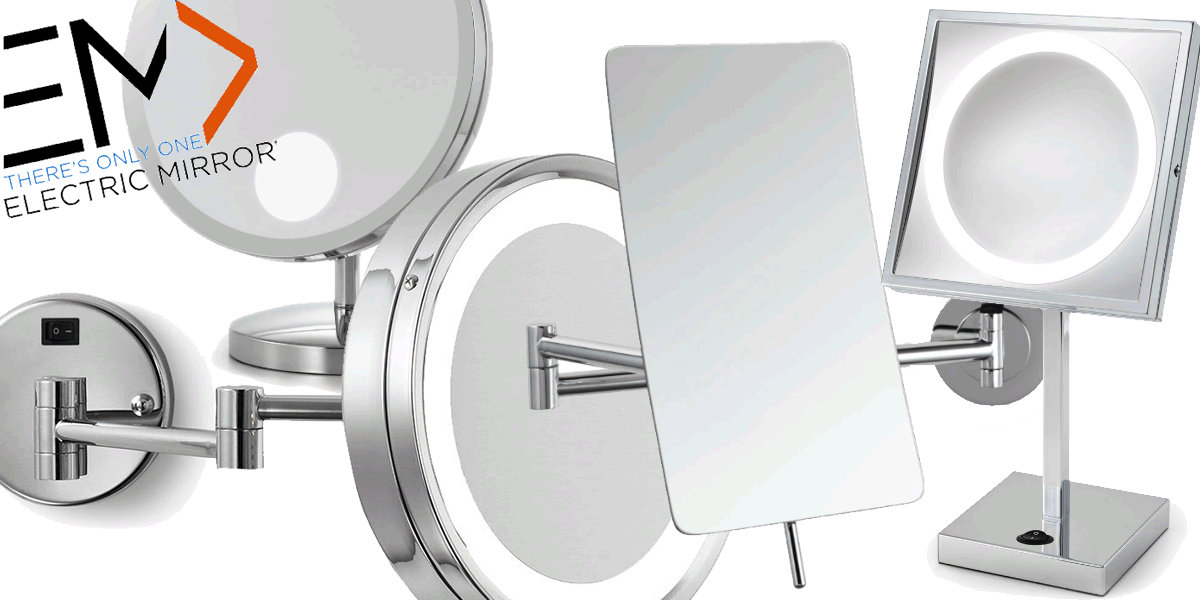 Mirror TVs, Waterproof TVs, Mirrored Cabinets, Corridor Lighting, Wardrobe Mirrors, and
Makeup Mirrors
. Electric Mirror's mirrors are sold in every continent and in scores of countries around the world.
Selecting Electric Mirror, you can take an important step in reducing your carbon footprint and at the same time, beautifying the world in which we live. The Electric Mirror commitment to the environment has given rise to their Beautiful World™ Initiative comprising environmentally-friendly technologies that result in products that cut energy costs and maintenance requirements.
Electric Mirror's makeup mirrors easily communicate their flawless luxury to discerning homeowners and hotel guests around the world.
Headquartered in Everett, WA, Electric Mirror employs over 350 individuals.