More Information
Product Features

Powerful treatment lotion utilizing powerful stem cell growth factors.
Stimulates all over repair and restoration along with intense hydration.
Stimulates healthy-cell response to skin deficiencies, improving skin tone and firmness.
Tightens and tones the skin all over the body.
Collagen production is increased, refreshing and renewing fatigued skin.

Net Weight
N/A
Country of Manufacture
United States
Size
8 fl. oz.
R
elance Body Lotion by Stemulation is a long-lasting, transformative lotion that uses the power of stem cell growth factors in order to stimulate all-over repair and restoration of fatigued and photo-aged skin.  It's a highly effective treatment for the body that will tighten your skin from head to toe.
Results you can expect



Increases cellular turnover - in other words exfoliates gently.
Soothes, hydrates and softens dry, and/or sun-damaged skin.
Skin deficiencies are helped by stimulation of healthy cell response..
Collagen production is stimulated, improving skin tone and firmness.
To Use:
For maximum results apply after the shower or bath when the pores are still open, allowing best penetration.  Avoid contact with the eyes.  If eye contact should occur, rinse thoroughly.
---
Ingredients
:
Water (Aqua)
Isopropyl Palmitate
Stearyl Alcohol
Butyrospermum Parkii
Cocos Nucifera (Coconut) Oil
Glycerine
Propanediol
Hydrolyzed Pepper Fruit Extract
Cyperus Esculentus Tuber Extract
Verbena Officinalis Extract
Glyceryl Stearate
Dimethicone
Cyclopentasiloxane
Human Stem Cell Cultured Media (at 0.1%)
Sodium Lactate
Sodium Stearoyl Lactylate
Allantoin
Aloe Barbadensis Leaf Extract
Tocopherol
Vaccinium Myrtillus (Bilberry) Fruit Extract
Euterpe Oleacea Fruit Extract
Lycium Barbarum (Goji) Extract
Aristotelia Chilensisui Fruit Extract
Aronia Arbutifolia/Aronia Melanocarpa (Chokeberry) Fruit Extract
Garcinia Mangostana Fruit Extract
Punica Granatum Fruit Extract
Morinda Citrifolia Fruit Extract
Hydroxyethyl Acrylate/Sodium Acryloyldimethyl Taurate Copolymer
Ascorbyl Palmitate
Citrus Grandis (Grapefruit) Peel Oil
Aurantium Dulcis (Orange) Peel Oil
Xanthan Gum
Ethylhexylglycerin
Phenoxyethanol.


Using Stemulation® Products
Stemulation works for ALL skin types:
Stemulation works in reverse compared with most products on the market. Rather than the product dictating what the body needs, as do most products, Stemulation's growth factors respond to the cells needs to help nurture and balance the health of the skin and tissue, thus addressing each individual need.
Ages 13 to 103 benefit:
Stemulation Luxury Skin Care offers exceptional quality ingredients designed to improve the overall health and vitality of the skin. Stemulation products contain numerous ingredients to slow the aging process. Nevertheless Stemulation has seen wonderful results with a variety of traditional troubled skin conditions and has made a tremendous impact on individuals as young as 13 suffering from breakouts by using the scrub, the serum and the boost. Since Stemulation has such an impact on the health and vitality of the skin, ages 13 to 103 will enjoy the improved texture, tone and healthy glow that Stemulation skin care produces. You can create or adjust your individual regimen will based on whether you are in the preventive or restorative stage in your skin care routine.
Use with other products?
YOU BETCHA!! Stemulation formulas are designed to augment and enhance a disciplined skin care routine. They do not interfere with ingredients in other products. Stemulation does recommended to apply its products first to cleansed skin and then proceed with your regular routine. For the best results, use Stemulation twice daily. If you use a retinol product or any glycolic, or lactic product is being used, it is not advisable to use the Boost Crème at the same time. The combination would be too aggressive and may cause irritation.
Frequently Asked Questions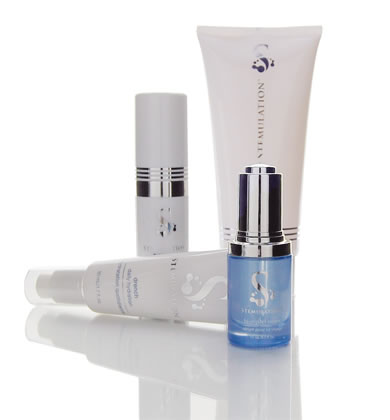 Is Stemulation safe?
Stemulation products have no known side effects. Neither we nor Stemulation give medical advice and if you are pregant or nursing, you should always consult your doctor for their medical opinion. However, the Stemulation medical advisory team and their research shows these products to bee non-invasive and safe to use while pregnant.
Why is Stemulation different?
Numerous skin care manufacturers use growth factors from a variety of sources. Stemulation, howoever, is the first product to use growth factors from the source, the stem cell itself. Like all things natural, fresh and new is usually better, and offers a higher degree of potency. Augmenting Stemulation's ground-breaking science, only the highest quality ingredients are used, producing products with exceptional efficacy providing users with a truly unique luxury skin care experience.
What can be expected, when beginning to use Stemulation products?
The mainstay of the Stemulation product line is the Boost Crème. It is the one product that you should not live without. You can add it to your existing regimen, or you can include it in developing a complete protocol. Using Stemulation Facial Serum, you'll notice a visible and tactile improvement to both the tone and texture of your skin. It will feel softer and smoother, and more vibrant and alive.

The Stemulation Boost Crème formulation opens pathways to allow the serum to penetrate more deeply into the dermis for more potent efficacy. Boost Crème will almost literally pull out impurities. When used as directed, the Boost Crème in combination with the Serum will tighten pores and improve skin texture within a week to 10 days. In the even you should experience any minor break out, continue with the products and the condition will improve in a few days, leaving beautiful results.
What about specific conditions?
Persons with rare skin conditions that include collagen over-production, or who are allergic to peptides, should avoid use.
Animal testing:
No Stemulation product is ever animal tested.
Does the scrub contain micro beads?
No. Stemulation used Diatomaceous Earth, which is a type of fossilized organic aquatic organisms, seaweek, and pumas. These ingredients are food grade, similar to toothpaste.
Is Stemulation organic?
Stemulation uses 85% to 87% organic and botanical ingredients. Some synthetic ingredients are used to enhance both stability and performance.

Stem Cells and Stemulation®:

Stem cells are used to produce growth factors, cytokines and proteins through a cell proliferation process to create the conditioned media used in Stemulation® formulas. Conditioned media is the fluid that contains the growth factors, cytokines and peptides once the stem cells are removed. Conditioned media is the active ingredient in Stemulation.




Growth factors, cytokines and peptides:

Put simply, growth factors are the "messenger signals" that tell body cells to respond. As the "EMT of the body", Mesenchymal stem cells tend to be drawn to the location of a trauma and begin a cell proliferation process that produces cytokines (aka peptides), growth factors, and proteins that direct the body's response from the nearby and surrounding cells. Stemulation® has enabled the same effect with the stem cells bypassed by utilizing the conditioned media that has been produced by the stem cells.




Stem Cell Origin:

Stemulation® uses only donor-certified stem cells sourced from GMP Medical Laboratories. The stem cells are derived from donated bone marrow and are non-embryonic. These stem cells are the are the identical quality and sources that supply cells for research and transplantation.




Types of Stem Cells:

Only Mesenchymal Stem Cells are used because they are pluripotent. Mesenchymal stem cells are from bone marrow but more specifically, pluripotent cells are cells that are capable of differentiating into one of many cell types such as skin, bone, tissue and blood.




Mesenchymal stem cells in the body:

These are the "medical signaling" cells of the body that act as the "emergency medical team" of they body. They function to direct the body's healthy cells to respond to any deficiency or trauma.




Stemulation® products CONTAIN NO STEM CELLS.

Stem cells are unable to live outside of a carefully controlled environment - such as the body or in the lab. Also, the molecular size of stem cells is too large to be absorbed by the skin. It's simply not possible, and any product claiming to contain actual stem cells is providing misinformation.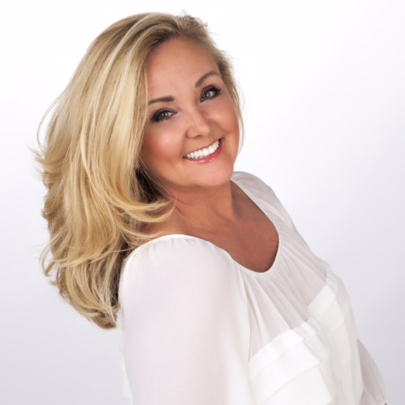 Laurie Nicoll
Founder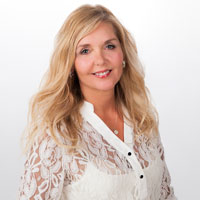 Michelle Kleker
Executive Vice President
Prior to founding Stemulation, Laurie Nicoll's background included tenure at a stem cell research company. In 2008 she was inspired to harness the power and science of stem cells in a revolutionary way. She became driven to find a method by which to capture the healing properties of stem cells for use aesthetically. Additionally fueled by her personal skin challenges, Ms. Nicoll gathered a team of experts to accomplish her goal. The team comprised doctors and scientists each of whom specialized in the field of stem cell therapies, and from such renowned institutions as University of Southern California, Irvine's well-known Bill and Susan Gross Stem Cell Research Center. After two years of research and development the culmination was the creation of Stemulation Skin Care.

The Stemulation management team as a combined business background of 50 years' management. The Stemulation Board of Directors comprises medical, aesthetic, retail, cosmetic industry professionals, and luxury resort executives. The Board brings in experience from leaders at world-renowned firms including Revlon, Dauphin, Guinot, Lancome, and Hyatt International.


Founder's Statement
"Stemulation Skin Care is committed to creating exceptional and ethically-produced skin care products. Giving back is central to our corporate culture. The Footprints Foundation was formed to leave a legacy, as our footprints in the sand remind us we can't make it alone. Through The Footprints Foundation, Stemulation supports a variety of philanthropic organizations with a focus on empowering women and serving our community. Character defines you personally and professionally. We strive to always live life honestly, ethically and fearlessly with passion, tolerance, and compassion, above all else."
- Laurie Nicoll
Some Important Points
Stemulation conditioned media was analyzed and tested at Stanford University for both its quality and its purity.
The Stemulation advisory tem includes a renowned quadruple board certified cosmetic surgeon.
Stemulation works with qualified pharmaceutical labs that have received GMP (good manufacturing practice) certifications.
Stemulation new product development team includes two PhDs. &nbs;The original research work was conducted with UCI (University of California, Irvine) at the Bill and Susan Gross Stem Cell Research facility.
Almost all Stemulation products use aloe as the base due to its anti-inflammatory properties and its ability to help promote healing.
Stemulation is laser-focused on our their formulations with a goal of using as many botanical and natural ingredients as possible to enrich the products. The botanicals used are filled with nutrients and anti-oxidants that help support the effects of the stem cell science. Stemulation is real science with real results –– a true confluence of science and nature.